Summer Beer Tasting & Pub Quiz at Hoppiness Brussels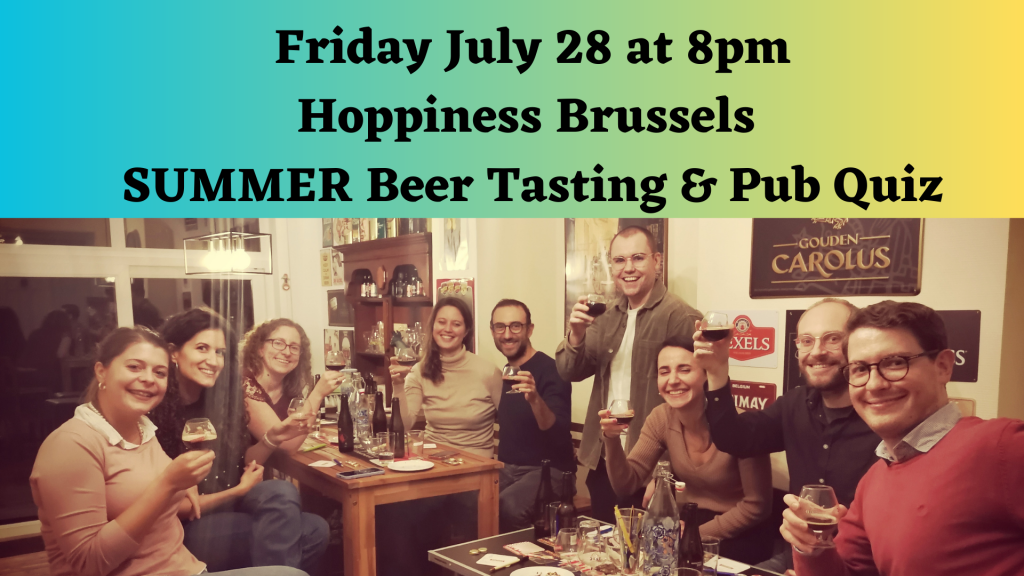 Let's celebrate the start of summer holidays with an epic summer beer tasting.
Beer sommelier Carien will select four thirst quenching beers and pair them with surprising finger food. And to make this evening even better, we are doing a pub quiz. Winner takes home a great beer prize!
Hoppiness Brussels will make sure your summer starts with a blast!
This event will take place in the cozy private tasting room of Hoppiness Brussels.
Table water and bread/ bread sticks will be available during the tasting. Your host will introduce all the beers and their breweries and talk more about beer, brewing and the Belgian beer culture. Beer related questions are very welcome.
Tickets: 25 euro per person
Bookings via google form: https://forms.gle/sWcTfzsW7oBmg1Bh9 
And on eventbrite: https://www.eventbrite.com/e/hoppiness-summer-beer-tasting-pub-quiz-tickets-670619349527