What can Hoppiness do for you?
Hoppiness is all about good craft beer and having a good time. Hoppiness stands for tasty hoppy beers and happiness. And the triple pun is intended as there are two happy rabbits hopping around in our garden. If you are lucky, they may even wander into the Hoppiness Tasting Room as they consider the whole house to be theirs.
At Hoppiness I'd like to introduce you to good craft beer. New breweries pop up everywhere and many new beer styles are flooding the market. The fact that there are so many new beers to try is simply amazing and I'd like to share my best discoveries with you. I truly believe there is a beer for everyone!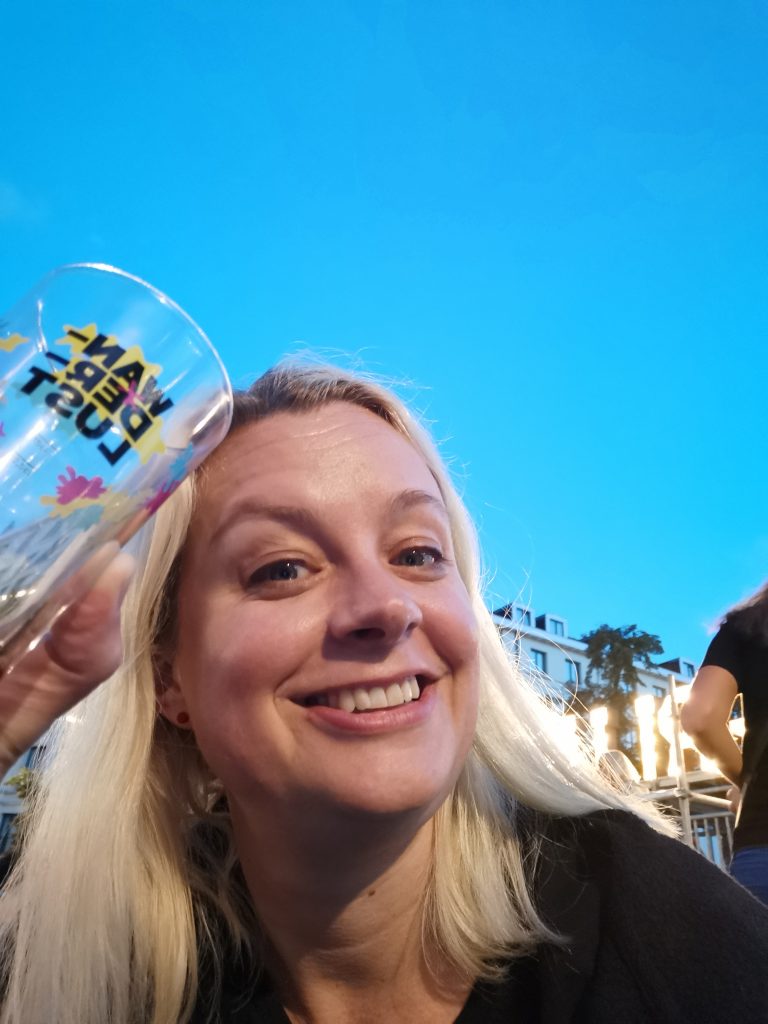 My name is Carien. I am a beer sommelier and had planned to open Hoppiness Brussels in the summer of 2020. Yeah … that did not happen.
But to keep busy with beer during Covid-times I started a two-year study in technical brewing at COOVI-Anderlecht. I love brewing days and I feel I have a much deeper knowledge of beer thanks to this education.
I offer beer tastings that can be as formal as you like it to be or not formal at all. I can tell you about the history of beer, the brewing, different beer styles, the breweries itself or more about tasting. Or I can tell you about Brussels and the many other (beery) places you can discover. If you don't have any specific wishes I will tell you a bit about everything.
But the main goal of course is for you to discover some new craft beer favourites!
There are two Dutch key words for a beer tasting at Hoppiness.
Gezellig – There is no proper English translation but trust me, it's all about cosy fun.
Degusteren– This is the slow and conscious consuming of drinks (or food) while focussing your attention on the quality and the taste.